That's what the twat on CP24 said just as we were about to leave home to go take pictures of the air show on Monday afternoon. M'k we said. And we left with our DSLR's and started our 30 minute walk to the waterfront. We thought Sugar Beach at the bottom of Jarvis would be an excellent viewing spot for us... Half way there, after snapping some really cool pix of Toronto in the fog, we had to run for cover... Torrential downpour happened... All that was going through my head was You Can Safely Leave The Umbrella At Home...
After 15 minutes of trying to keep the camera dry with my baseball hat, it finally stopped raining and we resumed our walk... Unfortunately, the air show was delayed by hours and my patience didn't survive the wait, but I managed to capture a few sights nonetheless: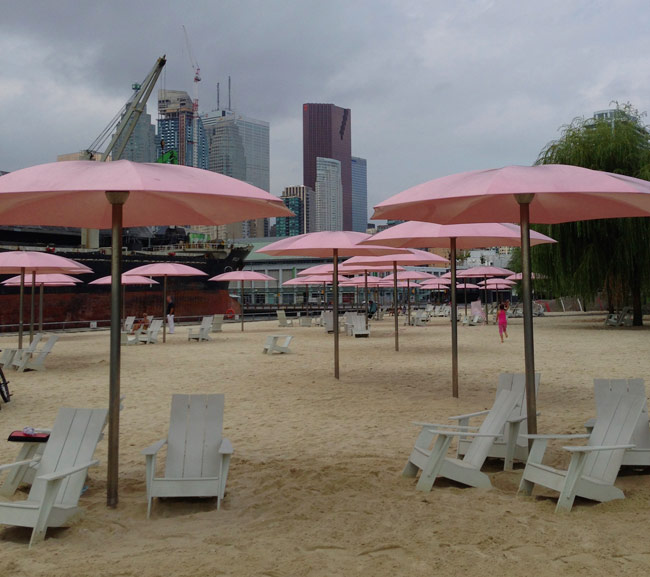 Sugar Beach, restful spot by the lake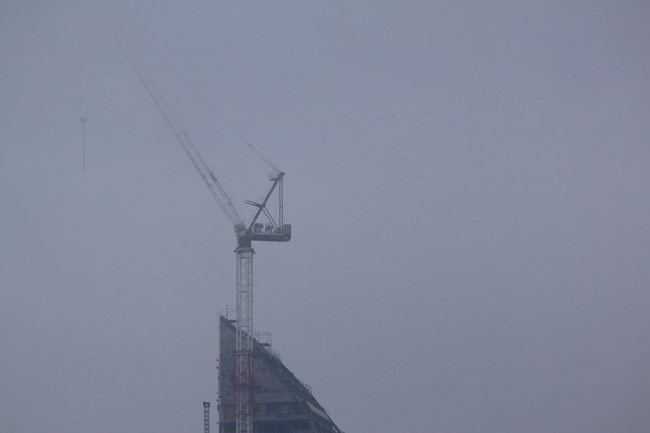 Ghostly Crane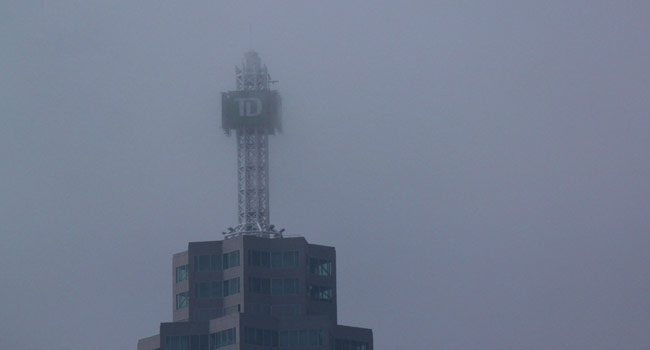 Foggy TD Bank

Flag Cutting CN Tower in Half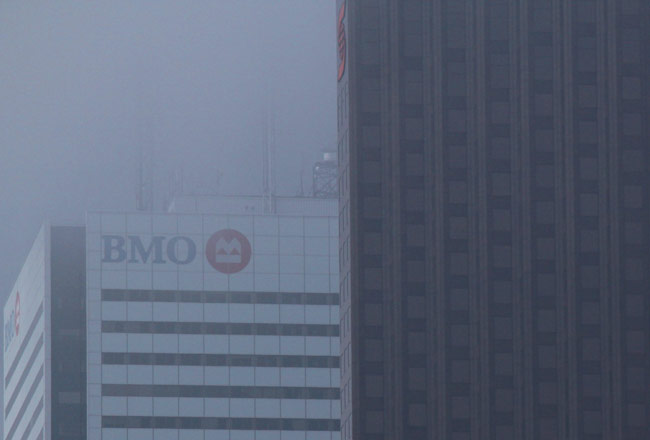 Banks In The Mist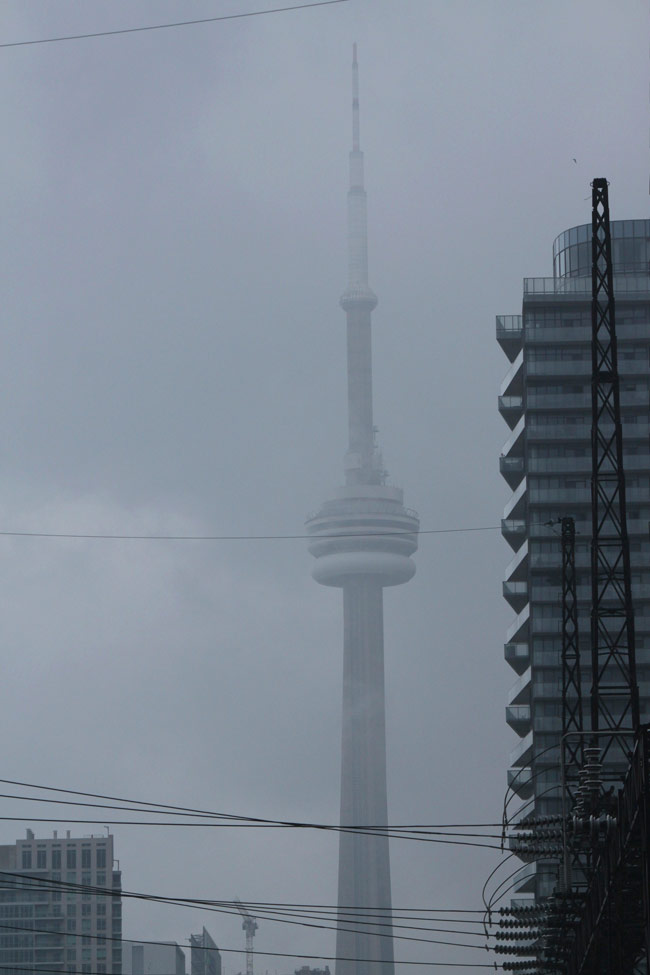 50 Shades Of Grey CN Tower Edition

Water Spray

Out Of The Clouds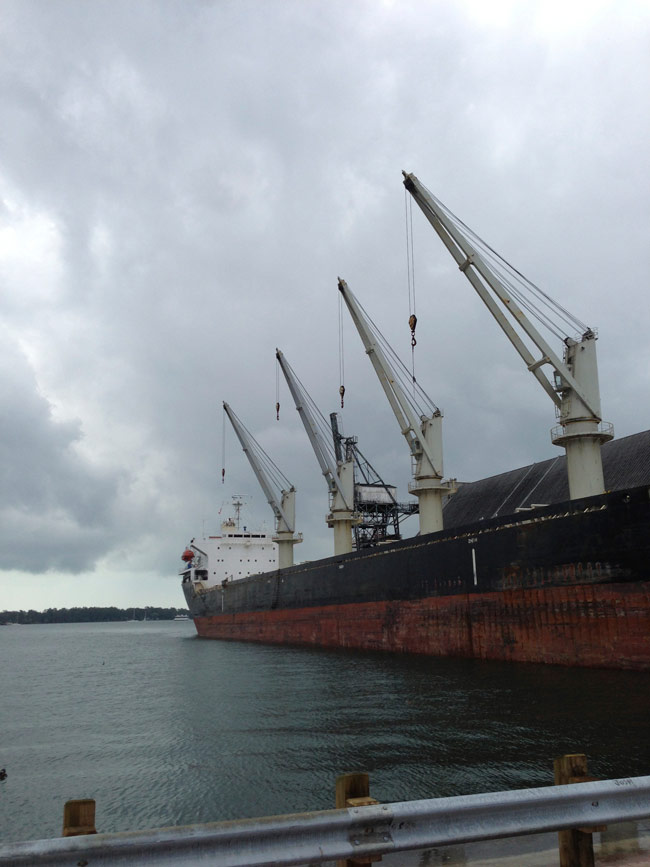 After The Rain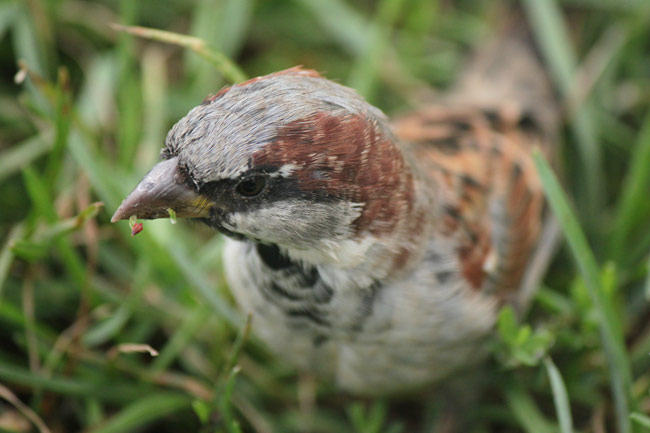 Hungry Bird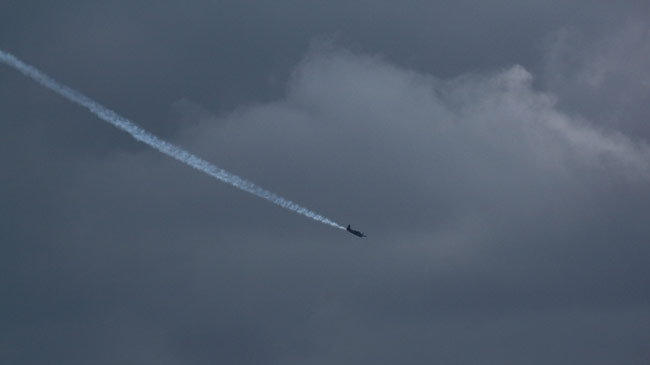 The Only Air Show Pic I Got...
It's not CP24's fault if it rained, that's just life... but for fuck sakes, can't they really not tell the weather within the next hour??? You Can Safely Leave The Umbrella At Home, she said... I know just where I'd like to put that umbrella right now... and then push the automatic open button...